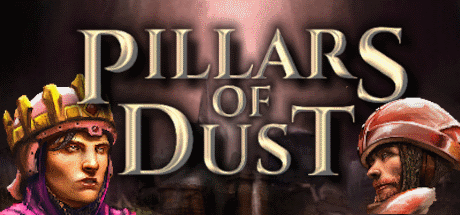 ---
Videos
Pillars of Dust - Summer Trailer YouTube
---
Images
download all screenshots & photos as .zip (869KB)
---
Logo & Icon
---
Request Press Copy
We are afraid this developer has not upgraded their presskit() to use distribute(). For security purposes, this form has been disabled.
---
Additional Links
RPGamer
For those looking for a retro RPG to indulge in without the numerous flaws of unnecessary grinding and unbalanced difficulty of the older games, Pillars of Dust offers a fast-paced, well-balanced option. rpgamer.com.
RPG Fan
A fun RPG that doesn't take itself too seriously, giving an honest homage to the genre's storied roots. rpgfan.com.
Steam Reviews
A chill classic oldschool RPG I had a lot of fun playing. steamcommunity.com.
Steam Reviews
Pillars of Dust is a "modern retro" JRPG in a similar tradition to Zeboyd Games' catalogue, featuring two heroes who set out on independent yet intersecting quests, playable in any order steamcommunity.com.
---
About Retreaux Games
Boilerplate
Gaming studio specializing in retro-style jRPGs!
More information
More information on Retreaux Games, our logo & relevant media are available here.
---
---
presskit() by Rami Ismail (Vlambeer) - also thanks to these fine folks